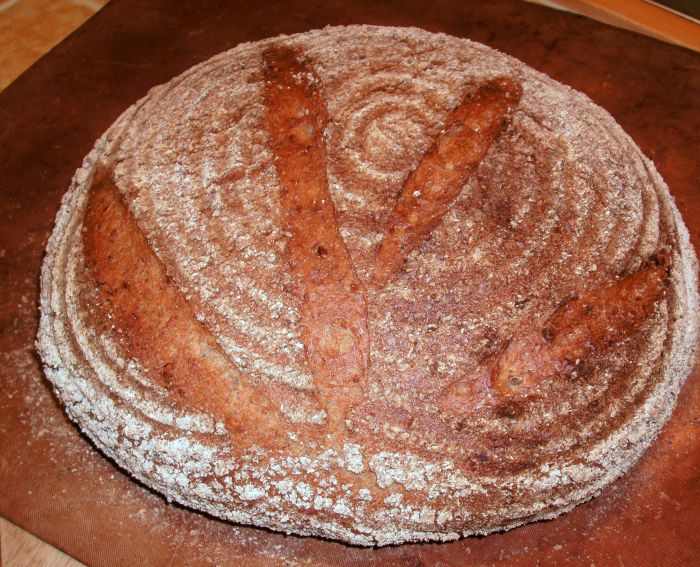 I'm lucky to have a number of truly inspirational people in my 'internet family'. This bread happened due to the inspiration of two people: the talented & generous Joanna at Zeb Bakes & baking guru & good guy, Dan Lepard.
Joanna posted some beautiful pictures of a flax (linseed) & rye loaf. As you'll see I contributed with information about the mucilage the linseed produces when hydrated. So I was thinking about making a bread with linseeds and the rye seemed interesting too.
Matt the Miller at Bacheldre Mill had been kind enough to specially mill me a batch of chopped rye. Not as fine as flour and not the whole berry either.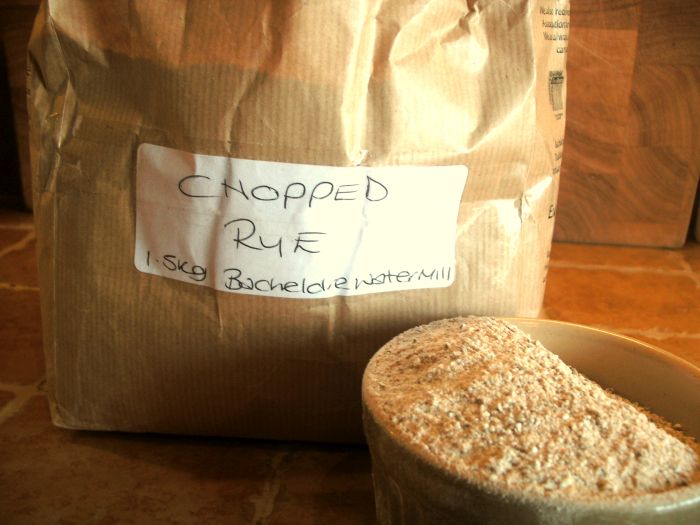 I'd been looking for a chance to use them and this seemed like an ideal opportunity. This is where Dan Lepard's inspiration came in. In his beautiful book, The Handmade Loaf, he has a recipe for a Sour 100% rye bread. In this, he uses a gelatinized rye mix to give the loaf elasticity.
Finally, I've been making a lot of bread lately with seed or grain 'soakers'. Here you take your chosen seeds or grains and pre-soak them prior to adding to the dough mix. The presoaking means that they are fully hydrated and so do not take water from the flour grains.
So I thought the mucilage from the linseed and the gelatinized rye would make a tasty and moist sourdough if I used them like a 'soaker'. And that's what I did. If there are any of my readers who are pro-bakers who can improve on my recipe, I'd love the feedback…
If you want to know how to make the loaf, read on… Continue reading »