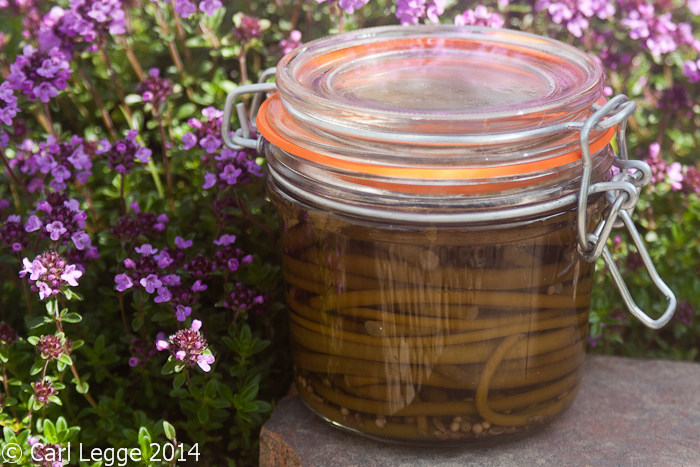 Here at Legge Towers the weather has been just gorgeous since May. Which has made up somewhat for the slow and cold start to the year. We had to resow courgettes when the first lot sown in early March on heat succumbed to the less than stunning early May temperatures. So we've worked really hard outside for the last few weeks.
Our garlic has done very well and we harvested the lot this weekend. The best performing variety was a hardneck type (Allium sativum var. ophioscorodon) called Carcassonne. They're great sized bulbs with a very good taste and developed great scapes. The scapes have a mild garlic heat & taste and they're one of our summer treats.
Use the scapes in the kitchen wherever you would use garlic. You use them in bean and vegetable dips, soups, stir fries, risottos, tarts and salads. They're gorgeous moistened with some olive oil and barbecued, griddled or grilled for a minute or two. Just season to serve with a little sea salt and perhaps a splash of extra virgin olive oil.
Yesterday, I used them to make a modified Sicilian style fritedda. Fresh picked broad beans, peas and artichokes are sautéed and then mixed with herbs, extra virgin olive oil and white wine vinegar.
I've vacuum packed and frozen some of the enormous scape harvest we had. You can also make oil & pesto with them. One of my favourite scape preserves though are quick & easy pickles. Great as antipasta or as a side with vegetables, seafood meat grills or in a salad. Read on to find out how to make them. Continue reading »