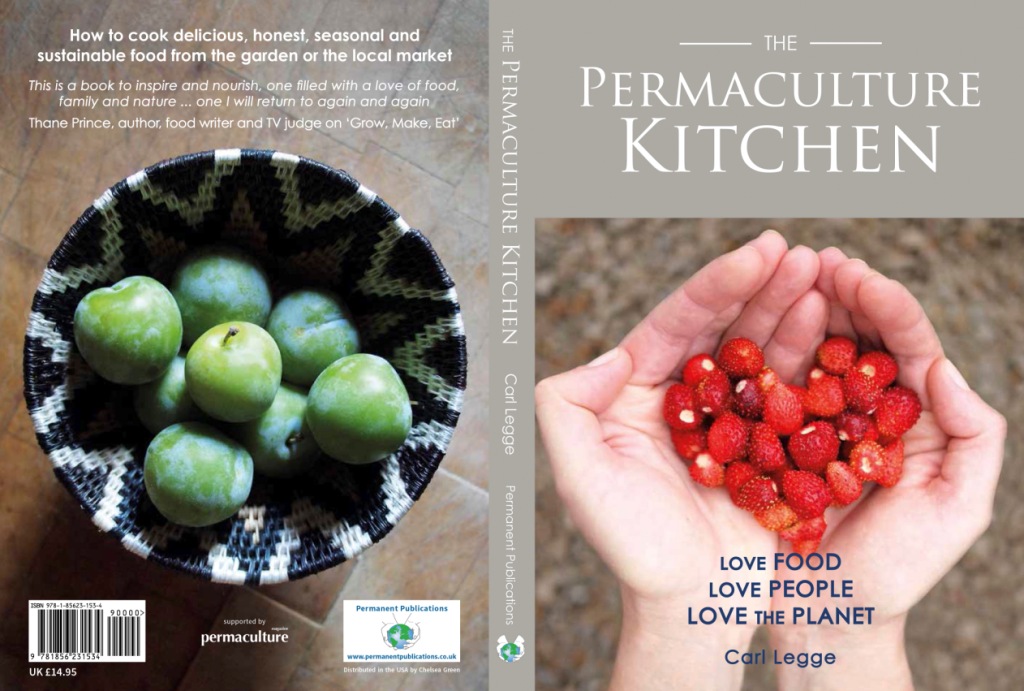 The Permaculture Kitchen – Resources
In The Permaculture Kitchen, I promised to host videos to help you make the most of the book. These videos are below listed by chapter headings. I would like to add other resources and videos if you would find them useful. Please use the comments form at the bottom to suggest ideas, I'll choose the best ones and add content here.
Chapters
Introduction
Easy basics
Seasonal soups
Permie pizzas
Creative curries
Quick veg for pasta, rice, noodles or toast
Grills and griddles
Eggs are easy
Preserving time
Tips
Resources
Salads & dressings
Making mayonnaise with a stick blender:


Bread is heaven
Here's how you fold the sourdough:

How to simply shape bread to make rolls, a batard, a boule or round loaf and a rectangular loaf.

Here's how to shape a boule for a banneton: