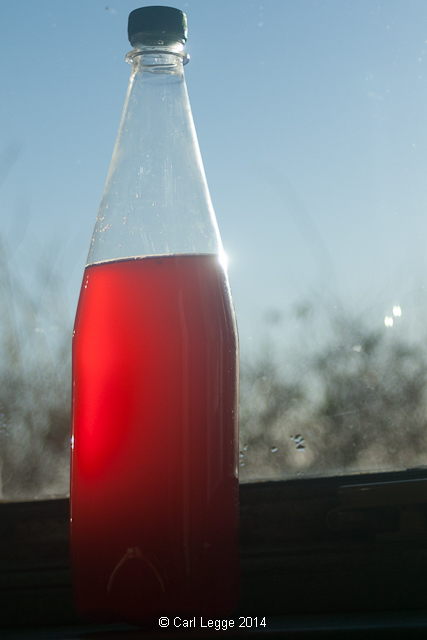 If you want a fizz that tastes spectacular, this recipe is for you. In under a month you get the full bright fruity taste of currants with a mildly mouth puckering tart-tannin background. The aroma is the wonderful woodland smell of crushed currant leaves. All this surrounded with lively & youthful fizz. I'm delighted with this discovery.
In truth, I had a freezer full of a mix of red, black and white currants. And I needed the space. In the spring, we enjoy the taste of quickly made elderflower 'champagne', so I thought I could experiment and do a similar thing with the currants.
It worked. And some.
To find out how easy this is to make (and other fruit 'champagnes'), please read on.
Continue reading »