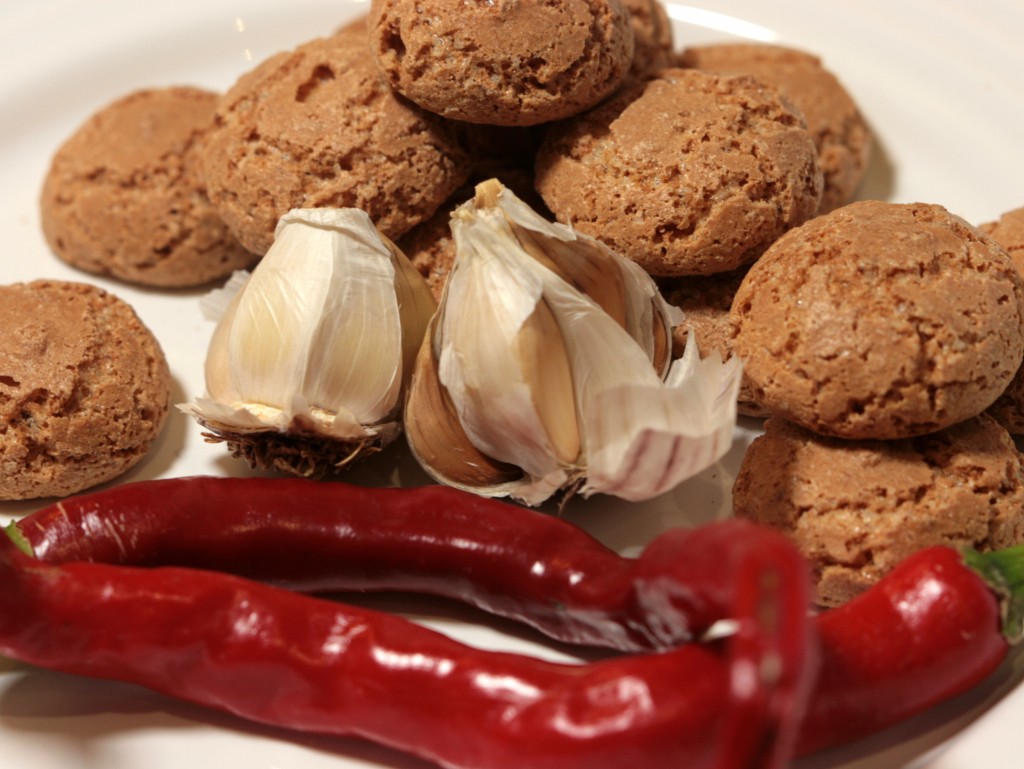 I'll confess that I wasn't planning to blog this recipe. However, the reaction of friends on twitter and the team here was so good that I had to share. And that's why there isn't a fab picture of the cooked dish: it got eaten before the camera could record it. Sorry.
I wanted to cook something special as a celebration meal for Debs's birthday. She had chosen mutton and I had a nice piece of leg from the folks at Field & Flower. I wanted to do something quite different with it. We love Moroccan style food and I was thinking of chermoula spices, dates and almonds. However, I did not have enough almonds to hand,  so I wondered if some amaretti biscuits would fit the bill. They did. And how.
The taste is a glorious mix of warm sweetness and spice with a tangy almond edge. It's rich and full and combines beautifully with the earthy sweetness of the mutton. The marinade would work equally well with a shoulder of lamb, slow cooked beef , chicken or game. In fact, I had lots spare and used it as a dip for the grilled tiger prawns we had to whet the appetite.
Do you want to know how to make this? Read on… Continue reading »