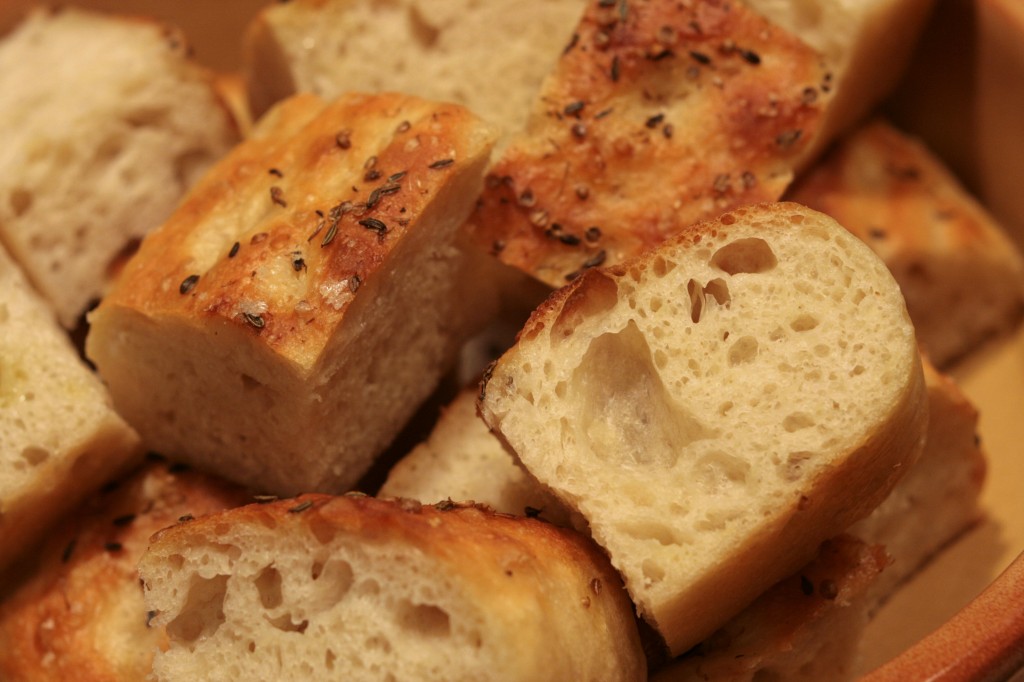 This is the second weekly Short and Tweet Challenge based on Dan Lepard's new recipe book Short & Sweet. This olive oil and potato flatbread is crisp and flavoursome on the outside and moist & chewy on the inside.
Amongst the bakers taking on the Challenge, there's been some discussion about flour types and handling techniques. Also some discussion on twitter about how using oil during the handling of the dough can make it a bit oily for some tastes. And some more thoughts here on the nature of flatness of flat bread and Lou's difficulties with trying to save some to give to the family here.
I found the dough with its added grated potato only marginally more difficult to handle than my normal focaccia dough.
It's definitely not as tricky to handle as a full-on ciabatta dough I think.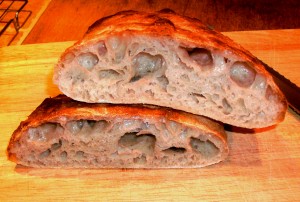 I've heard Dan joke about people following his recipe to the letter: "Except… except… except…" I made one change in handling the dough and added some flavouring to the top to match the dish I was eating the bread with.
We really enjoyed the bread. On the day it was made and the day after too. The potato really does make a pleasantly moist crumb.
Get the book for the recipe. I used Shipton Mill's Organic Ciabatta flour and No 4 Baker's flour.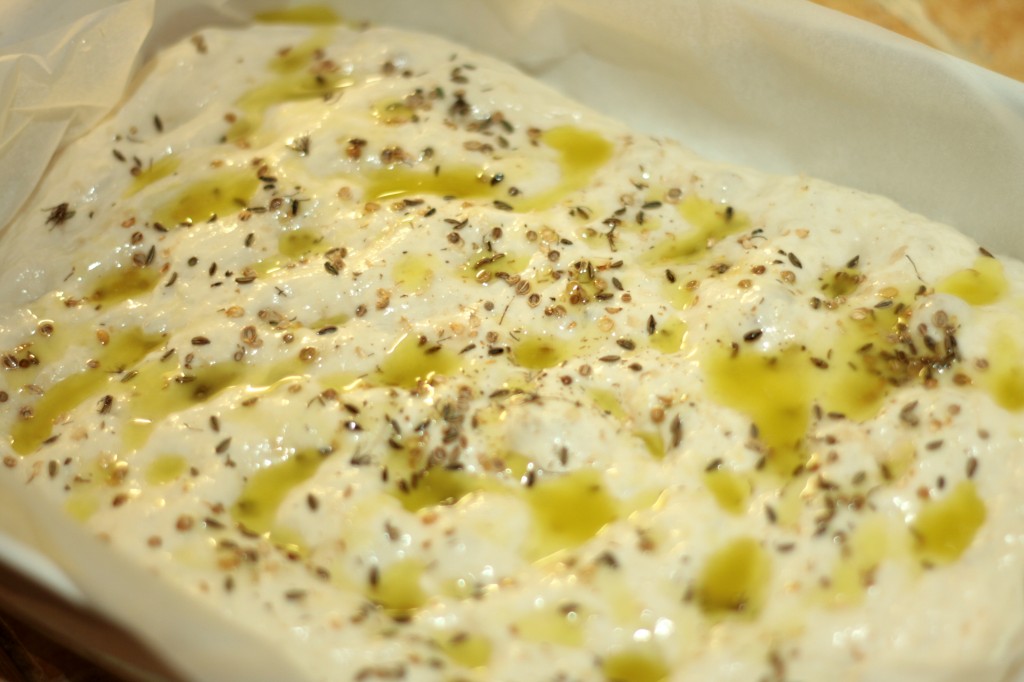 I made a salamoia for the topping. Salamoia is Italian for 'brine' and is an emulsion of extra virgin olive oil, water and salt. It's designed to give a nice crisp crust and moist interior. I added crushed fennel & coriander seeds to match the flavours of the cold slow roast pork I served it with.
To handle the dough, Dan recommends the use of oiled hands and dough. While I did the handling in an oiled bowl I used wet hands and a wet dough scraper to handle the dough and so I suspect did not end up with such oily dough as other Challengers.
A great recipe and a nice introduction for me to use the potato in the dough. One of the reasons I like Dan's books is because he leads you through different techniques in very gentle ways. Now I have made this, potato is one of the ingredients I can add to my repertoire and experiment with.