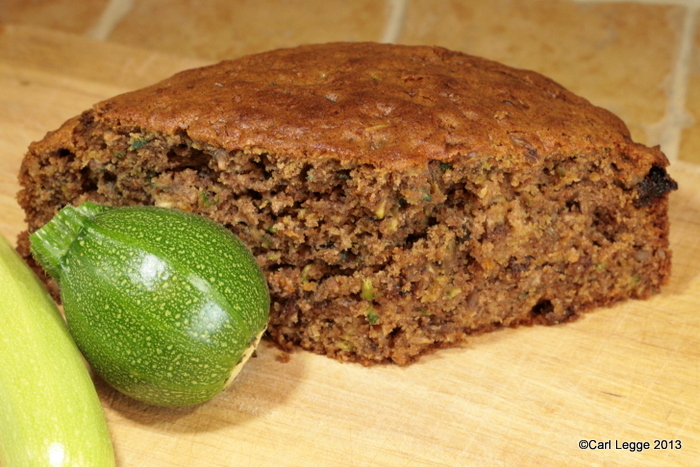 What to do with all those courgettes now that we're having a summer at last?
Here at Legge Towers, the courgette harvest is 'extensive'. Not surprising as we have eight plants for the fruit and six for the flowers… And the flower producing plants also produce some fruit too.  So I had a good trawl of the Internet courtesy of our favourite search engine and tweaked things to put together this recipe.
Courgettes help produce a moist, light and gently green-flecked cake. Some spice & orange zest makes the cake warm, zingy & cosy.
The method is an absolute doddle. You can have the ingredients put together in 20 minutes.
Fancy a go? Read on for the recipe…