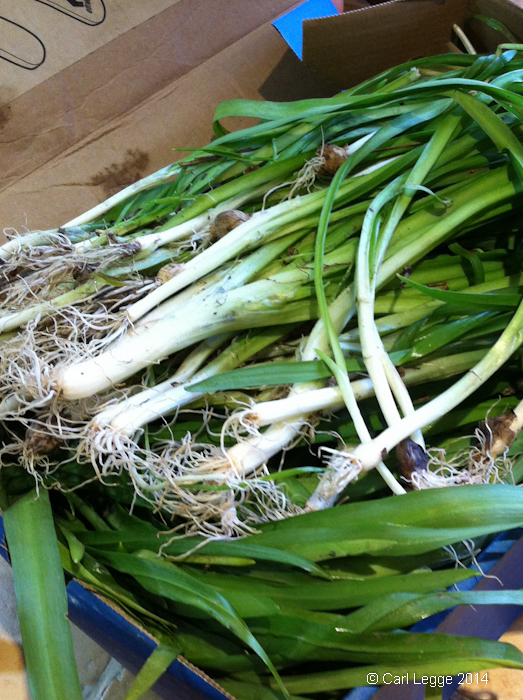 This box arrived courtesy of a very generous Lindsay on Twitter. Lindsay has a wonderful surfeit of these in Devon and needed an ID for it. She also wanted to be rid of some and so one thing led to another.
It's allium triquetrum or three-cornered leek (aka three-cornered garlic). It's so called because of the cross-section of the leaf. Wild garlic (allium ursinum, ramsons) has a broader, flatter leaf and is only just poking out of the ground now. Like wild garlic, it has white flowers.
It's a mediterranean plant which has naturalised in the south-west of England and prefers a moist but well-drained soil. It will spread by division and seeds extensively. It's treated as a weed and invasive species in many places. It's an offence to plant in the wild in England & Wales.
It tastes like a grassy leek or garlic with a lingering aftertaste. It's not as pungent as garlic or as spicy as chives.
So I felt I had to come up with some culinary treatments for it. Read on for the details…
Continue reading »