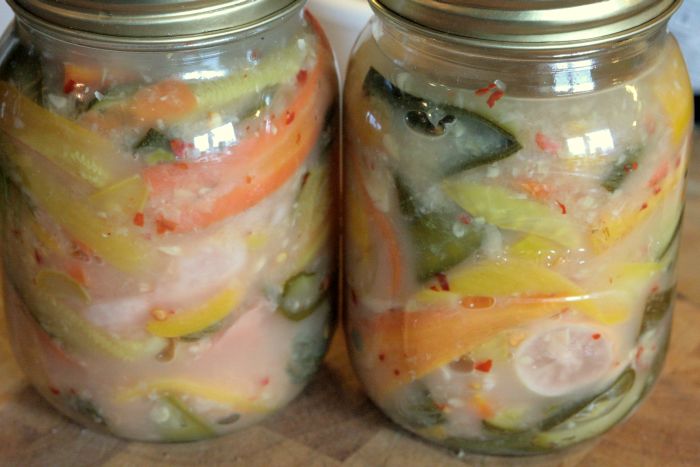 Kimchi Recipe
Kimchi is a traditional Korean spicy vegetable pickle. The veg starts off being brined and then it's rinsed and allowed to ferment in a paste of onion, garlic, ginger and chillies.
It's normally made with shredded chinese style cabbage as the base with other vegetables included. Basically, you can make it with anything, even fruit. Interestingly, the cabbages and the chillies were not indigenous to Korea and are relatively modern imports in the history of kimchi making.
The kimchi can be widely used in soups, stews, dumplings and even grilled cheese sandwiches and mashed potato.
I made enough for a 1 litre kilner jar as I was experimenting. The beauty of this method and recipe is that you can make as little or as much as you like. So it's a great way of using up excess vegetables that you can't use immediately they are harvested.
Interested to have a go and taste this fragrant food? Read on… Continue reading »