I'm developing a bit of a 'thing' about using nettles. I love it that I'm not putting money in the supermarket bosses' pockets. I love it that they effectively cultivate themselves. I love it that they are so nutritious: high in vitamins A & C, contain essential minerals and have one of the highest protein contents of any leafy vegetable.
Above all I love their nutty flavour. So I wondered how I could combine them creatively with some of my favourite nuts, hazlenuts.
Here's what I developed, a scrummy and attractive nettle & hazlenut tart. It's in a wonderfully crisp pastry case and uses homemade ricotta in the filling.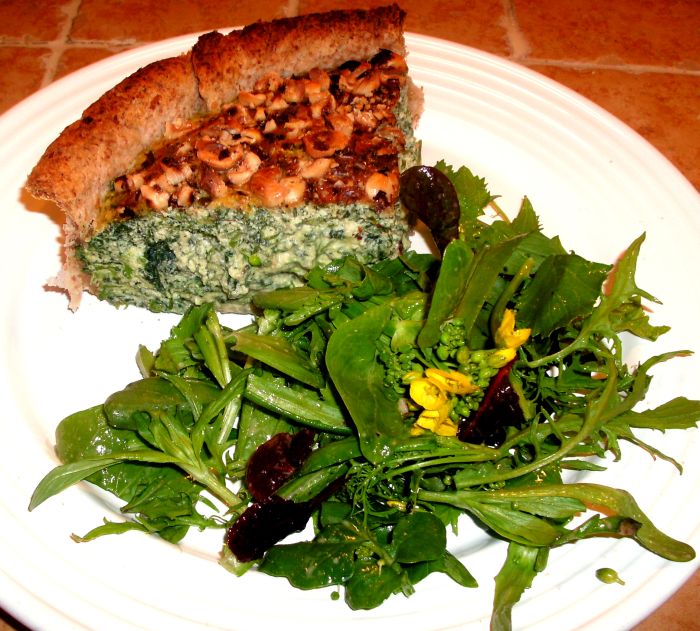 If you want to know how to make it, read on… Continue reading »