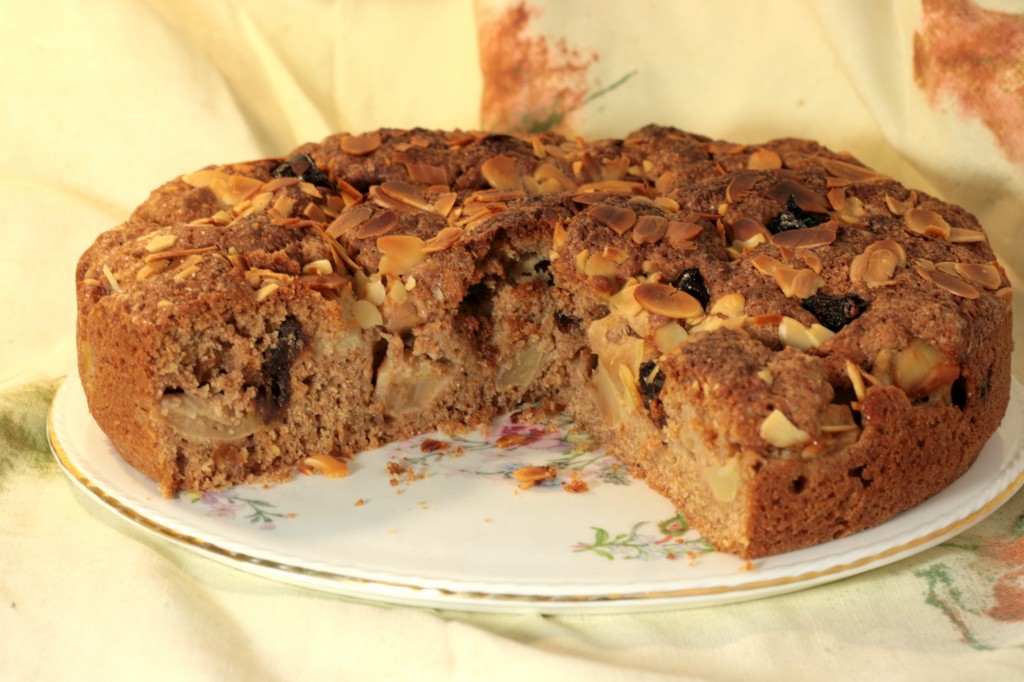 This cake is so simple and stunningly satisfying. It has a crunchy top and moist inside. The flavours are pleasingly complex with spicy sweet/tart apples contrasting with rich toffee-like roasted dates. The spelt flour and almonds give the cake a substantial nutty body.
It tastes great warm straight from the oven or cool later on. We like it a lot and have been known to eat it for breakfast.
The recipe originates from my mother-in-law who is a superb purveyor of cakey delights. She gave me the recipe for a German Apple Almond cake that we've been enjoying for years. I thought I take that basic recipe and give it a twist. I hope she approves.
It really is a doddle to make. Would you like to know how? Read on… Continue reading »