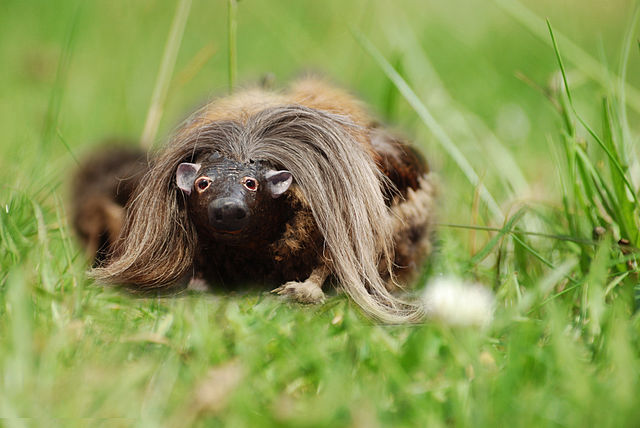 Haggis is one of my most favourite savoury meat dishes. It's spiced and has a nutty smoothness. It's a great way of using offal and an economical make-ahead dish. Traditionally it's made with a sheep's heart, lungs and liver (the 'pluck'), mixed with oatmeal, suet, onions and spices and packed into the sheep's stomach. It's then boiled till cooked.
It's mostly associated with the Scots now and Burn's Night celebrations on the 25th January. According to Wiki its origins could come from Scandinavia through to Greece. As anyone who knows anything about butchering fresh killed meat, the offal will spoil quickly, so it seems logical to use what you have to hand to cook it asap after the kill.
Anyway, it's something I've made a version of at home a few times and really enjoyed. I've used a few different people's recipes and thought it was time I came up with my own version. I made this during the festive break and had it with a pearl barley risotto one day and then as a lasagne the next as you can see here. My version is cooked in a saucepan, not in a sheep's stomach or in an ox bung (big sausage skin).
So here's my haggis recipe, from Wales (via London).
Would you like to have a go? Read on…
'Haggis' Recipe
You may be able to get hold of a sheep's pluck if you are lucky, but most people I suspect will not. So in this home-made recipe, I do a bit of mixing and matching of ingredients. I replace the lungs and suet with a 50.50 mixture of beef and lamb mince. You should easily be able to get sheep hearts and liver.
Ingredients
250g pinhead oats (coarse, ground oatmeal)
3 tbsps olive or vegetable oil or beef dripping
2 medium onions, finely chopped or processed in a food processor
1 stick celery, finely chopped or processed in a food processor
1 bunch of fresh thyme, leaves picked
3 bay leaves, edges torn
250g good quality beef mince
250g good quality lamb mince
300g lamb's hearts (about 2) or pig heart (about 1)
500g lamb's liver (or use chicken livers)
1 tbsp ground allspice
1 tbsp ground white pepper
1/2 whole nutmeg finely grated
Sea salt – to taste
Beef or lamb stock, water or wine or a mix of these
Optional herbs and spices that you could use  include: savoury, sage, rosemary, ground coriander.
Method
Pre-heat your oven to 180°C. Spread the oats on a baking tray and pop them in the oven for 20-30 minutes to toast until they are golden. If you prefer, you can do this more quickly in a heavy pan on the hob, you'll need to keep the oats moving every now and then so it doesn't burn. Set the oats to one side until later.
Add the oil or fat to a large saucepan and heat over a moderate heat. Add the onions, celery, thyme and bay leaves. Cook over a medium high heat for a few minutes, stirring frequently. Then turn down to a low heat and cover and allow to sweat for 10-15 minutes.
Meanwhile, take your hearts and livers and cut them into chunks. Mince them using the coarse blade of a mincer, or pulse them in a food processor, or dice with a knife. You are after a coarse mince/dice not a puree. So if you use the food processor, pulse it and check frequently how you're getting on.
Add the spices to the vegetables and herbs and give them a good stir through so they are well combined and warm through. Then add the beef & lamb mince and the minced hearts and liver. Turn up the heat to maximum and stir well so everything is well combined. Keep stirring until the meats are well heated.
Then add sufficient liquid to cover, bring to a simmer, cover and cook over a low heat for two hours.
Then add your toasted oats and stir well to combine. Add some more water until you have a thick porridge like consistency. Cook over a very low heat for another 30 minutes. You will need to stir regularly so that the haggis doesn't stick to the bottom of the pan.
At the end of the cooking, check your seasoning and adjust the tastes. You can add some whisky here a good glug of 50ml or so would be nice.
Then just serve in your favourite recipe. Here's some ideas:
It's traditionally served with mashed turnips/swedes (neeps) and mashed potatoes (tatties). Steamed or stir fried kale would be a great seasonal accompaniment.
Make into a pastie filling with some diced cooked swede and potato Haggis, neeps & tatties in a jacket.
As part of a lasagne, as I did.
As the filling for ravioli or cannelloni and have with a light tomato sauce.
Stuff under the breast skin of chicken or guinea fowl and roast as normal.
Take fillets of round fish and use the haggis with fresh herbs as the filling between the fish fillets. Tie up the bundle and bake or shallow fry.
Serve hot as a topping on sourdough toast garnished with some flat leaved parsley or tarragon.
If you have haggis left over it will freeze well.
I hope you try of this recipe. Let me know how you get on in the comments.