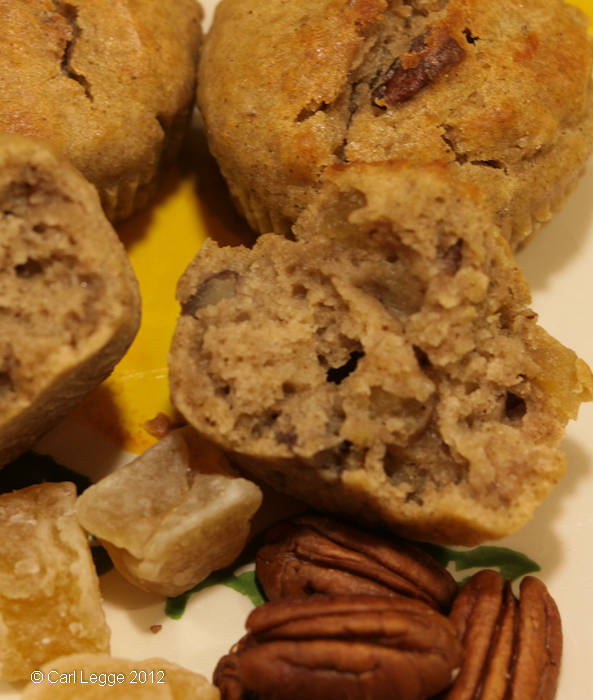 This is one of Debs' inventions that I made yesterday. When I first tasted them I was in food heaven. Lovely spicy ginger flavour with the roasted pecan taste and a hint of spice. It's such a gorgeous combination – they are my favourite muffin now.
What's even better about this recipe is that you can make up the ingredients in the time it takes the oven to warm up and be eating muffins 25 minutes later.
I used Naked Ginger to make these ones: you can use preserved stem ginger in syrup or crystalised ginger to make them too. The Naked ginger is less sugary than crystalised. It's an Aussie product that you can buy in the UK from Lakeland and other places.
If you want to have a try, please read on…
Continue reading »