Gillian sent me a letter about her Seedy Penpals experience which she asked me to blog for her. I do this with pleasure. You can find Gillian as the Impatient Gardener on Twitter.
A letter from Gillian
Dear Carl
Just a letter to update you on my #SeedyPenpals experience.
My seedy pen pal was the lovely Kate Mortimer; she sent me a wonderful parcel of seeds including: Green Manure, Radish "Hilds blauer Herbst und Winter", Viola bambini mixed, Godetia and corn marigolds.
As I have an allotment here in Llanfairfechan, I was quite keen to start with the green manure which has been something I've been meaning to try. So I have been busy sowing this as gaps arise. Apart from a few tussles with local riff raff (rabbits) this is going great guns.
I've also sown my radish, which is almost ready.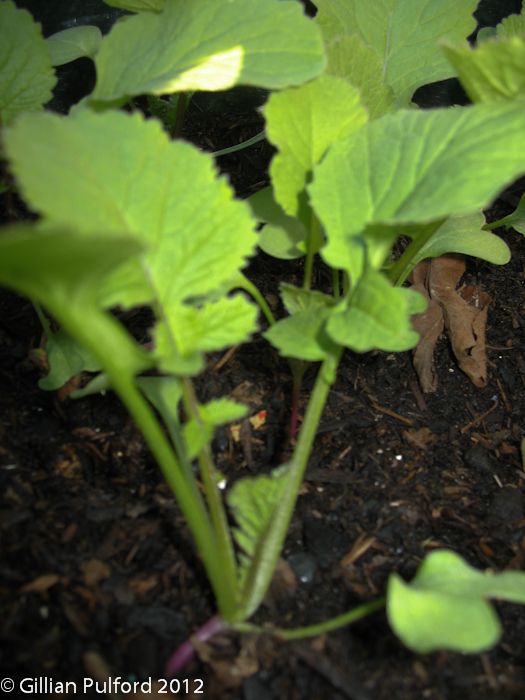 And the viola, Kate was given the viola seeds from The Tatton Hall RHS show at the Abolition of Torture Garden. I look forward to these, and feel that I must make the effort to visit the Tatton Hall show myself next year.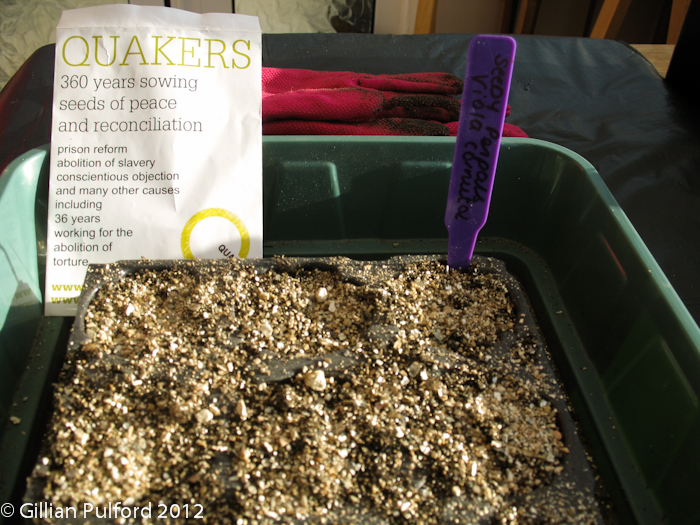 On my allotment I mainly grow veg, but I will shortly sow some of the Godetia sent by Kate to hopefully bring some early colour and help bring the bees in to do their stuff!
I'm really pleased with my seeds and feel that Kate sent me an excellent mix. I will be really interested to see the result of the green manure and its affect on my soil which is heavy clay and real effort to dig. Anything that helps break it up has to be a bonus.
After reassuring nearest and dearest that I wasn't corresponding with unscrupulous characters but in fact sowing seeds, #SeedyPenpals has been a brilliant experience which has encouraged me to sow seeds I would have not tried before. It has also put me in contact with some lovely people who share some wonderful tips and advice for growing.
Finally, thanks for the wonderful idea – loving it
All the best
Gill