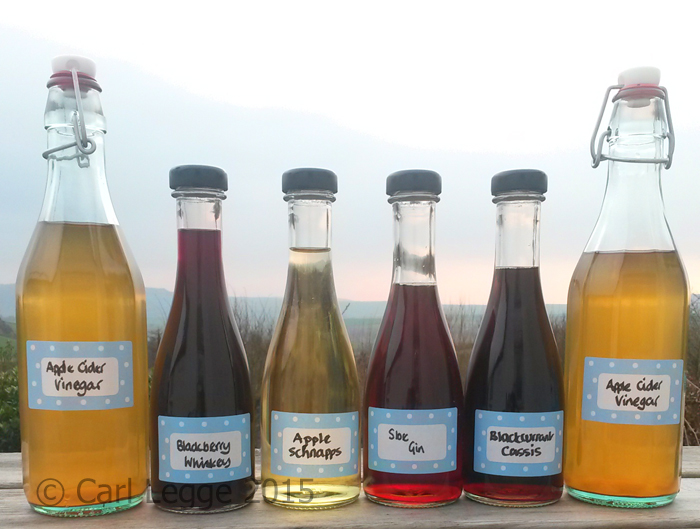 I will talk about wild food and foraging at the Llŷn Land and Sea Food Festival this Saturday and Sunday.
I thought it would be helpful for anyone attending those talks to have a guide to the sort of books that may help them identify and eat the wild food they find.
This is very much a personal list of books that are on my shelf, there are others which I am sure are excellent. I've not included detailed mushroom guides. I learnt to identify mushrooms with the back up of experienced funghi hunters here in the village and think this is an ideal way of learning. Use the internet to find your local mycologist or funghi foray to get you started.
The links are all to the UK Amazon site. The books are available elsewhere. I don't make any money from these links. If you are keen to support me 😉 then please buy my book by clicking on The Permaculture Kitchen and buy a copy of my book- thanks.
The Guardian beginner's guides
For quick introductions to some easy to find wild food, I wrote three pieces for The Guardian website you may find useful.
Recommended Books
The River Cottage Handbooks are an excellent resource with identification tips and recipes: No 2 – Preserves by the friendly Pam Corbin; and, by the knowledgable John Wright, No 5 – Edible Seashore and No 7 – Hedgerow. They are small enough to pop in your bag or pocket to take with you on walks.
Alys Fowler's The Thrifty Forager is a modern guide with recipes which is delightfully unfussy. Her book Abundance is a great guide to preserving all manner of things. They are both books best used at home.
Roger Phillips' Wild Food and  Richard Mabey's Food for Free  are both classics. There is a mini Collins Gem version of Food for Free which is pocket-sized.
John Lewis-Stempel has written an excellent guide Foraging: The essential guide to free wild food. It's not got pictures for identification, but the written information is excellent. John knows his stuff, he lived on only foraged food for a year and his book about that is fascinating.
There's more from the Mabey family, this time David and Rose Mabey: Jams, Pickles and Chutneys. An old book that is a classic with lots of recipes, some of which I've not seen elsewhere.
Beryl Wood's Let's Preserve It is comprehensive and is ordered by ingredient.
And if you are into making booze with your finds, then Andy Hamilton's Booze for Free is the place to go. For more detailed information, Buhner's Sacred and Herbal Healing Beers is the book for you.
If you came to my talk, I hope you enjoyed it and you feel inspired to find out more.