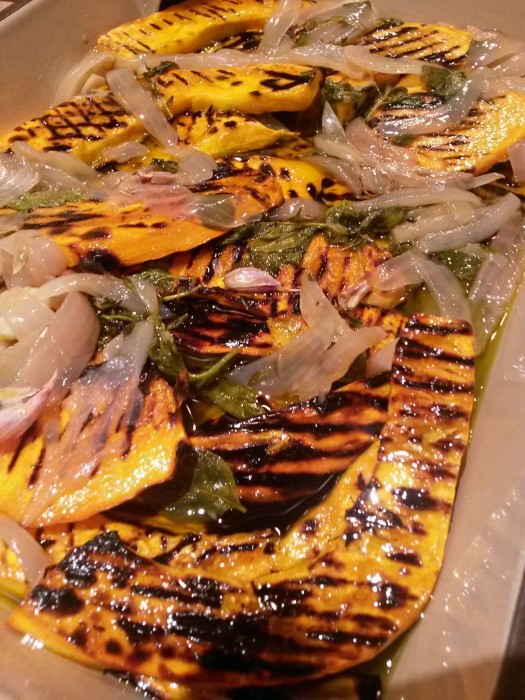 We spent a very happy few days in Ostia Antica near Rome with Carla Tomasi earlier this month. We ate like royalty and had lots of fun cooking with, and learning from, Carla. I'll share some of the recipes in the coming weeks as I recreate them from my notes.
The first recipe is for griddled, sweet and sour marinated pumpkins or squash – aka, in Italian, zucca in agrodolce. As it happens, Carla was reminded of this Sicilian recipe by Rachel Roddy whom we also met there for a grand day in Rome.
Rachel was very kind to give us a swift tour around Rome in torrential rain and a tour (and lunch) in Testaccio where she lives. As with everyone we met in Italy, she and her partner Vincenzo were incredibly generous. Look out for Rachel's first book Five Quarters: Recipes and Notes from a Kitchen in Rome which I'm very much looking forward to.
Here's the recipe on Rachel's blog, I'll let her tell the story as she writes beautifully. Variations from Carla and from me are below…
I used a padana squash that we'd grown last year…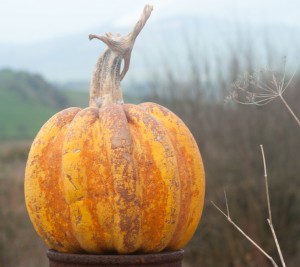 Carla varied the recipe by including some mint, parsley and a little chilli when she put in the vinegar. I used a mixture of Emporer's mint and oregano. Carla and I used apple cider vinegar.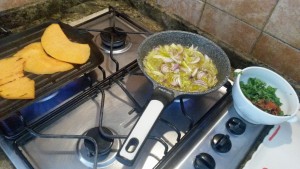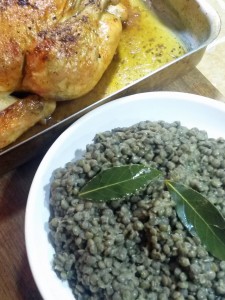 At Carla's we had it first with a Roman pan roast lamb and then next day as part of a huge lunch when another Testaccio resident Sigurd came for lunch. It tastes even better after a good chance for all the flavours to blend.
I served it first with chicken and some dressed lentils.
The next day, I chopped up the pieces so they were smaller and used it to coat some penne – molto bene.
This is a crackingly simple and delicious dish, let me know how you like it 🙂