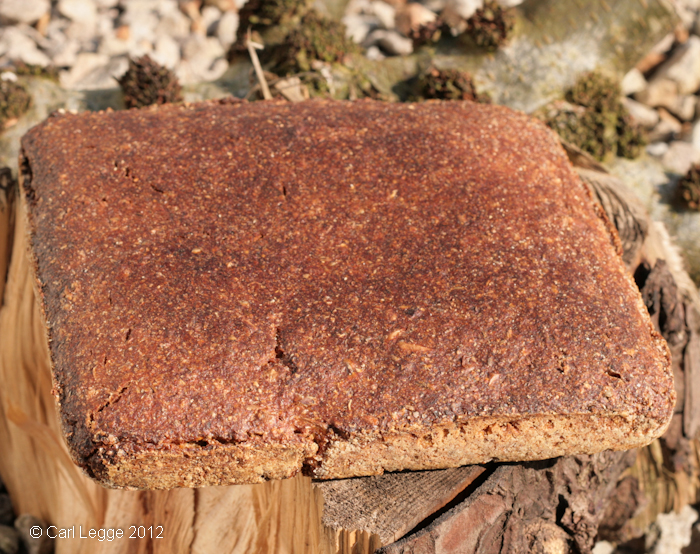 In my goody box from Anne at the Felin Ganol Mill was some wholemeal rye flour and chopped rye berries. Along with some sunflower seeds, these are just what you need to make this delicious, hearty & earthy bread.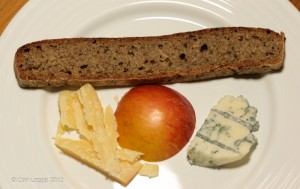 The result was fantastic and we ate it with some very special cheese. The soaked rye chops help keep the bread wonderfully moist. Those and the sunflower seeds mean it also has a nutty texture.
The bread is easy to make as long as you do not expect the same feel and process as making bread with wheat flour. Rye doesn't have the same gluten development as wheat, so you don't get a big rise. The dough starts, and remains, sticky and so you have to handle it sparingly with wet hands.
It's also best to 'age' the bread once it's made for 24 hours or more so that the crumb can develop the proper characteristics.
If you would like to make this bread, read on… Continue reading »