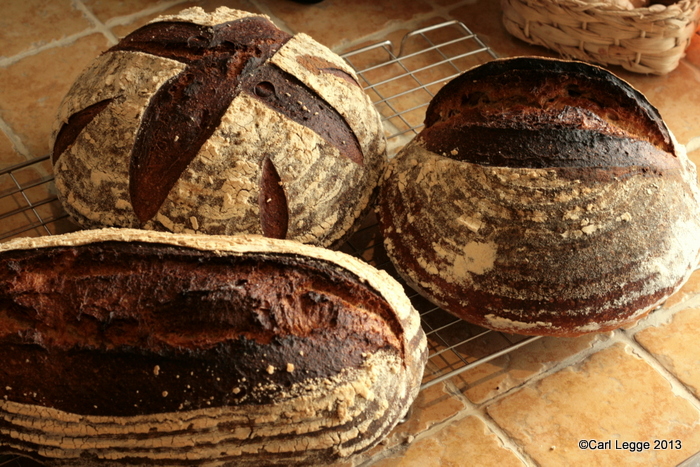 These three sourdough loaves are made with Doves Farm English Wholegrain Wheat flour mixed with Shipton Mill's Organic White Strong Flour.
I made up the dough yesterday and folded it four times and about one hour intervals and then left it in the fridge overnight to retard.
This morning I took the dough out of the fridge to warm up while I had my breakfast, divided the dough and left it for 30 minutes. Then shaped them and put them into bannetons. They proved in a not so warm kitchen for about three hours before baking for 50 minutes with some steam trays to start.
Other posts you may like: