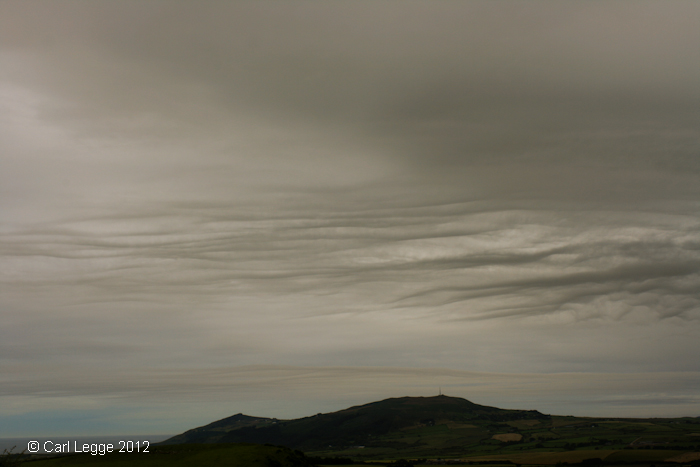 We had a very nice cloud formation this morning. Air currents had formed these pretty waves in the lower cloud. Here seen above Mynydd Rhiw looking south-west from where we live.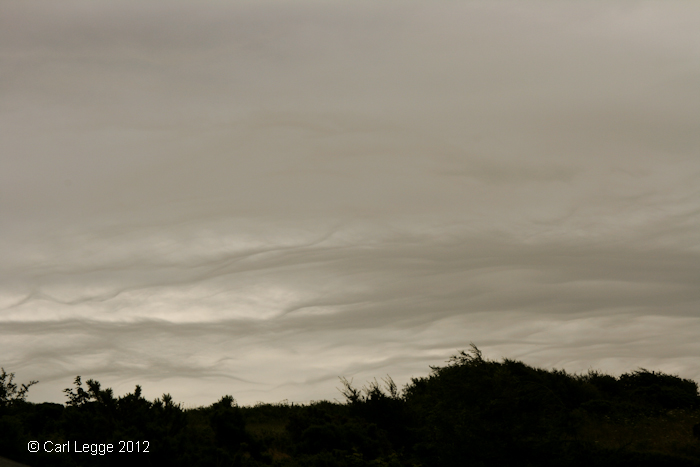 And here looking south in the direction of Abersoch.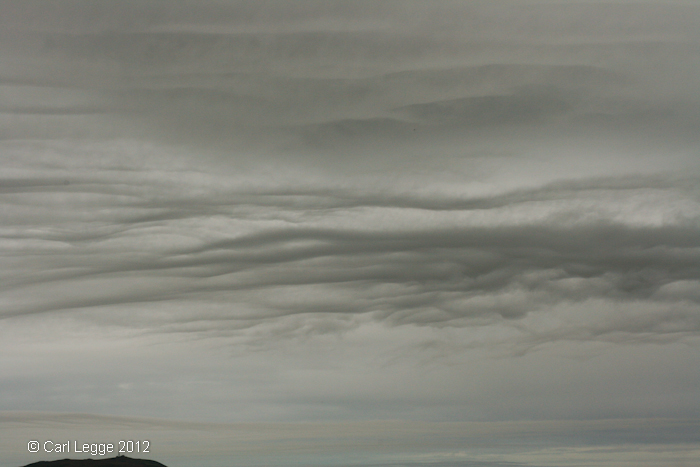 And this slightly further west.
It's a dull day light-wise but we have some good weather. One of the benefits for us to live on the side of a mountain is that we get a lot of sky to look at. Bendigedig!