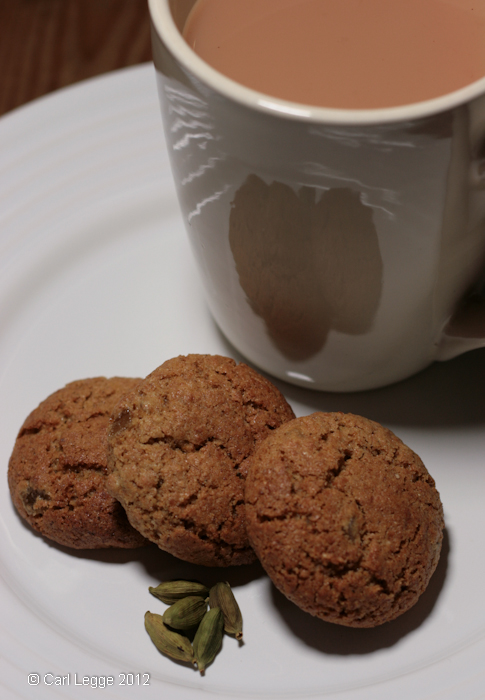 This is the latest in the Short and Tweet Challenge.
I just love using spelt in baking. I add it to yorkshire pudding batter, shortcrust pastry and love it as a percentage in my sourdough bread.
We'd made these cookies when we first got Dan's book and loved them. This time I had a look in Niki Segnit's wonderful Flavour Thesaurus for ginger companions. To my delight, cardamom came up as a perfect partner. I have a bit of a thing for cardamom as my rhubarb polenta cake recipe testifies.
So we added half a teaspoon of ground cardamom to the recipe. It gives a subtle warmth and complexity to the biscuit and partners well with the tea or coffee accompaniment.
The only other change was to omit the 50g of caster sugar. We haven't got hugely sweet teeth here and it worked out just fine.
Definitely a cookie recipe to save, they are dead quick and easy to make for when those guests arrive at short notice (you lot in Kent know who you are!)