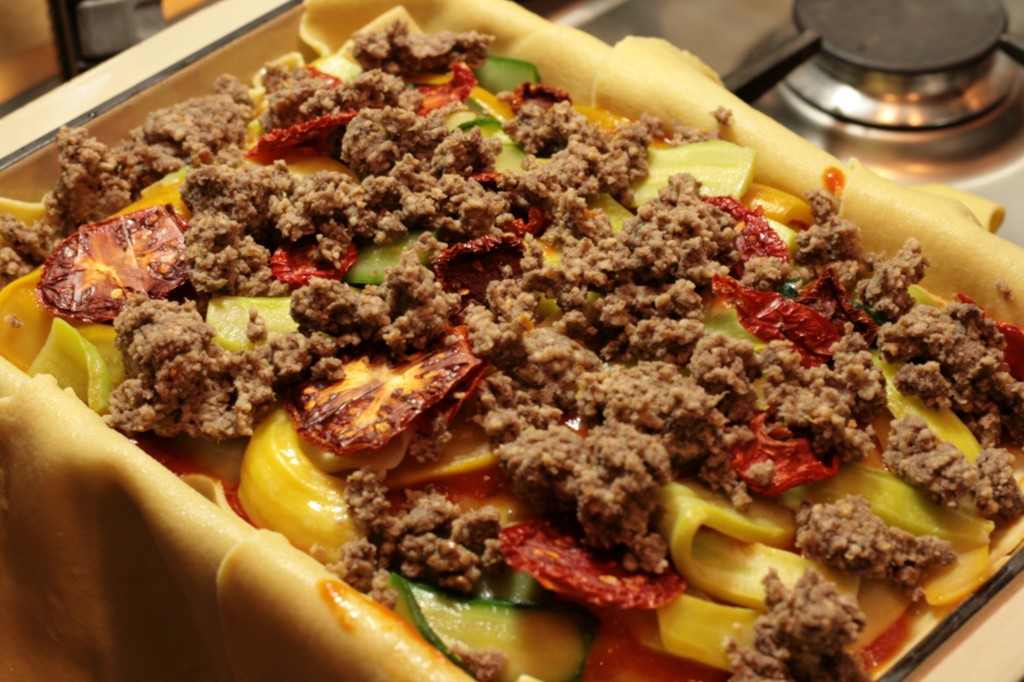 I made a huge pile of haggis yesterday that we had with pearl barley risotto.
To continue the Hibernian/Italian theme, I 've paired it with home-made pasta today. The roasted tomato passata, dried tomatoes and preserved courgettes are all bounty from the summer: saved for a winter treat.
I'll add the recipe for all this very soon.
Nadolig Llawen i pawb…
Update: 9th January 2012 – I published a recipe for how to make the haggis element of this dish. I'll do this recipe to completion nex.