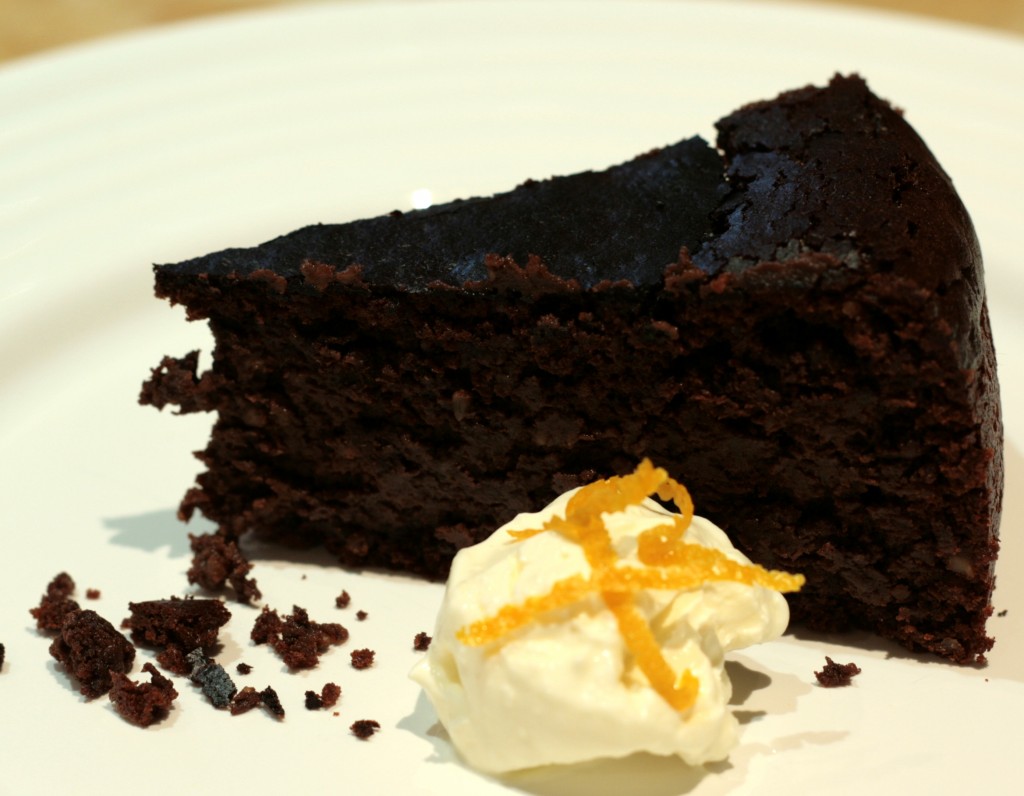 This is a chocolate & almond fudge cake that Debs made from Dan Lepard's fantastic new book Short & Sweet for the Short and Tweet Challenge.
It's beautifully light and moist and yet richly chocolatey. A sophisticated tasting cake that would be an ideal dinner party stunner. It's also great as a treat for a wet & windy day with a cup of tea.
Buy the book: make the cake.