This recipe is a delight. It's stunningly quick & simple to cook and moreishly gorgeous to eat. It will provide a quick supper for two or a fantastic dish for entertaining friends.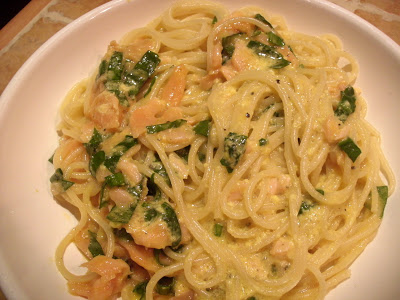 The wild garlic is seasonal, of course. Out of season, you could use garlic chives or chives. Other members of the onion family would work too such as the green tops of baby leeks sliced finely.
I know. This isn't 'authentic' carbonara. I also know there's a cultural difference in the addition of cream to a carbonara. I'm a no cream person (mostly) and there's no cream in this recipe. I think you'll make it too heavy if you use cream and spoil the freshness of all the tastes.
Fancy giving it a try? Read on… Continue reading »