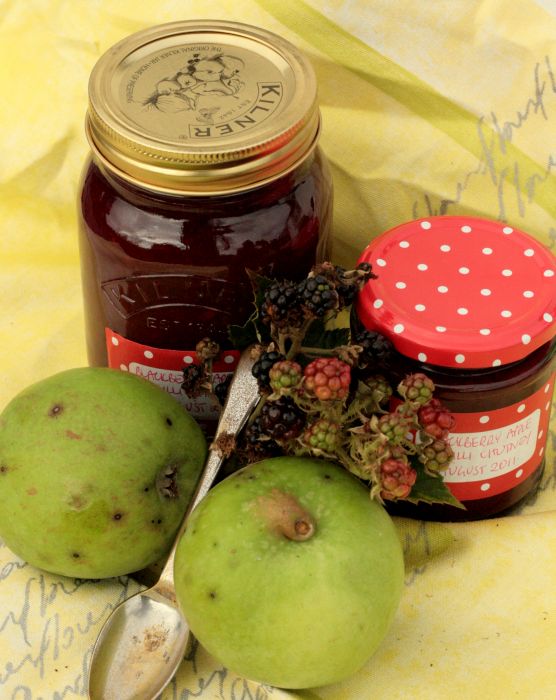 This produces a chutney that has a rich, intense and complex flavour: blackberry plus. And the colour is a deep vermilion that is striking on the plate.
I first used it as a condiment with a cheese platter and the sweet-sour-chilli flavours complemented the cheese and sourdough bread spectacularly.
I next used it to deglaze a frying pan after flash frying some sirloin steak. I then added a little creme fraiche, seasoning and the meat juices to make a rich fruity sauce for the steak.
I wanted to produce something with blackberries that wasn't in the usual jam or jelly area and that could be used happily as a savoury accompaniment. I found some blackberry chutney recipes but none had the complexity of flavour I was looking for. So I made up my own recipe.
If you are really lucky you can forage and grow most of the ingredients, so it could truly be your chutney.
Like to have a go and treat your taste buds? Read on… Continue reading »