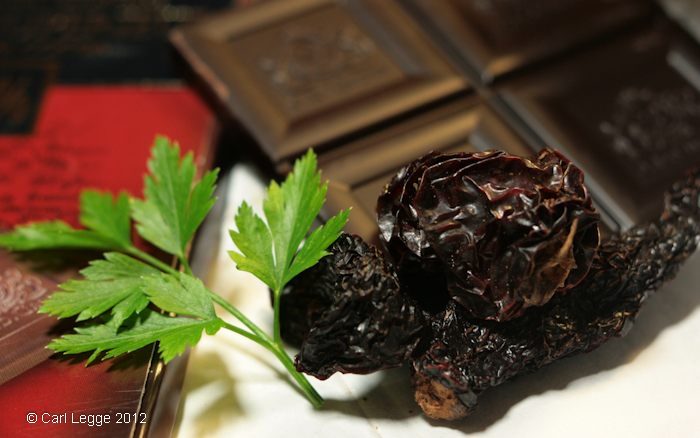 Chillies and chocolate are a classic combination. The spicy warmth & smokiness of the chilli combine perfectly with the rich, smooth depth of the chocolate.
I was prompted to develop a recipe by Choclette's February I Should Cocoa Challenge. The challenge was to use chocolate in a savoury vegetarian recipe. I'd previously done a Challenge in April last year in producing my Hidden Hearts muffins.
I had some wonderfully fragrant chipotle chillies which are mexican smoked jalapenos that I wanted to use.
The resulting chilli is rich, slightly fiery and smooth. The beans & grains provide substance. It's a pretty frugal meal too that you can make loads of and freeze or can the leftovers for later. I served this with some brilliant yellow corn bread.
If you'd like to know what I did, please read on… Continue reading »