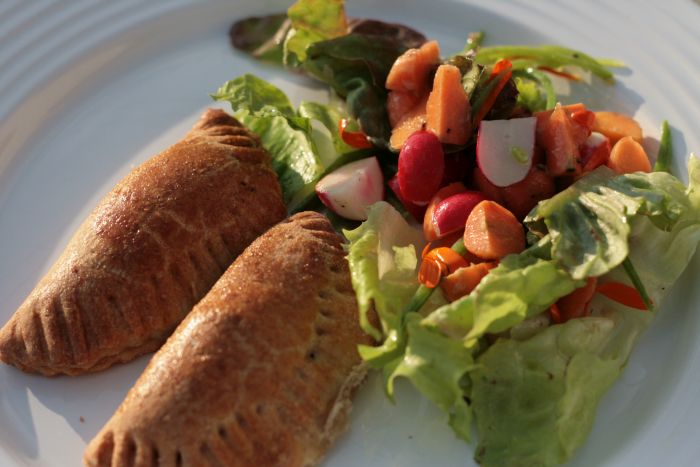 These courgette & feta boregi are so moreish. The stuffing is really fresh tasting, with the surprising crunch of the sunflower seeds. The pastry is crisp and deliciously rich. It's a great way of using the courgette glut from this time of the year. It's also liked by people who profess not to like courgettes!
They are perfect dinner party food and also do well for buffets and quick lunches. You can eat them hot, warm or at room temperature.
What's even better is that the boregi keep well in the fridge and they freeze well too.
They are a very versatile food indeed.
I've adapted this recipe from the middle eastern cuisine guru Arto der Haroutunian's book Vegetarian Dishes from the Middle East. His filling is just courgette, feta & mint which is just lovely. I wanted to add some crunchy texture and a slightly more complex flavour.
The recipe below makes about 40, depending on how thin you roll your pastry, so it's well worth the short while they take to make and bake.
Interested in making these? Read on… Continue reading »