It's apple harvesting time. You may be wondering what else you can do with nature's bounty after the pies, chutneys, jellies and the like. While going through Sandor Katz's book I mentioned in Fermenting Revolution 1 I saw home made vinegars.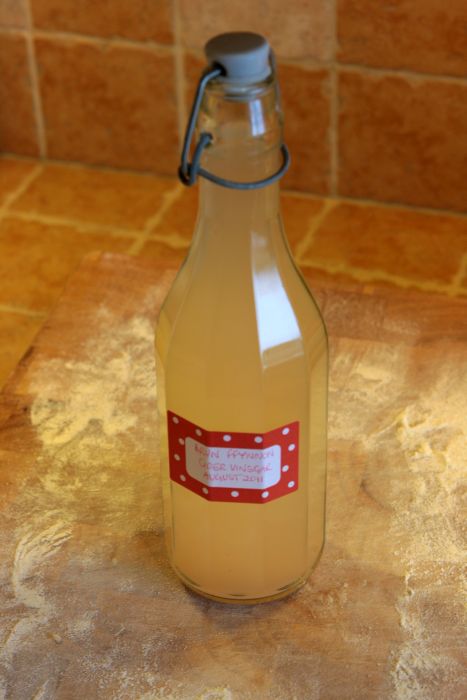 And I've found that making vinegar really is very simple and the result is truly delicious.
What you do is to allow the chopped fruit to steep and then ferment in some sugar solution. With apples this makes cider. Then, with only a little luck, airborne acetobacter (bacteria that makes vinegar) will populate the cider and convert the alcohol into acetic acid. That's it.
Want to know more? Then read on… Continue reading »