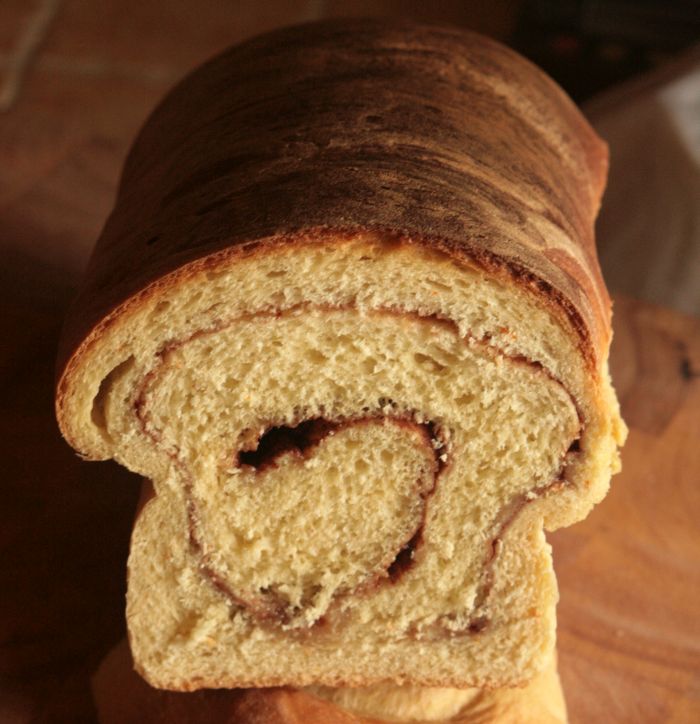 The smell of this bread when making, baking and eating is heady. It's redolent of warm summer evenings in Morocco with spicy orange & sweet cinnamon. You'll be hard pushed to leave it once it's out of the oven for the crumb to mature. I think it must be mildly addictive.
I came by the recipe by a lucky accident. I 'met' Carla Tomasi on twitter and we started talking food & bread. Lucky for me because Carla is a former chef, restauranter and all round generous good egg. Even luckier for me because Carla is based over 2000km from me in Rome and we would never have had the chance to swap recipes if not for Twitter.
Carla's brioche recipe is legendary amongst her friends and rightly so. She tells me that it originally came to her from a Swede living in Spain. So it's truly an international recipe and Carla is keen for it to be more widely baked. So she kindly agreed to me posting it here.
The bread is lovely just sliced and by itself, butter is an additional bonus and it's wonderful lightly toasted. Most brioche doughs have huge amounts of butter in them, this recipe has only a small amount for less fat worries.
Would you like to smell and taste this beautiful brioche? Read on…