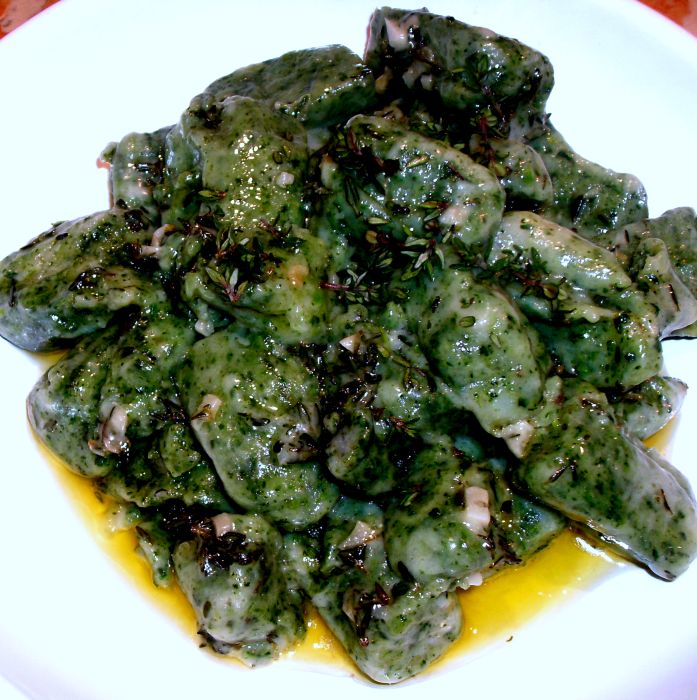 I've been looking for more ways to use this freely available and nutritious vegetable.
This recipe makes a vibrant green gnocchi that's as tasty as it is inexpensive.
If the preparation takes a while, it's more than paid off with the short cooking time.
One of the keys to success with this recipe is to choose and cook your potatoes correctly so you end up with a dry and fluffy mash.
You've got loads of options for sauces to go with the gnocchi. I've given you recipes for a thyme & garlic butter and fresh tomato sauces. The 'classic' Italian accompaniment is a dolcelatte cheese sauce. While the dolcelatte is yummy, I think pairing a heavy cheese sauce with gnocchi that are themselves surprisingly filling isn't always a good idea.
Fancy having a go? Read on… Continue reading »