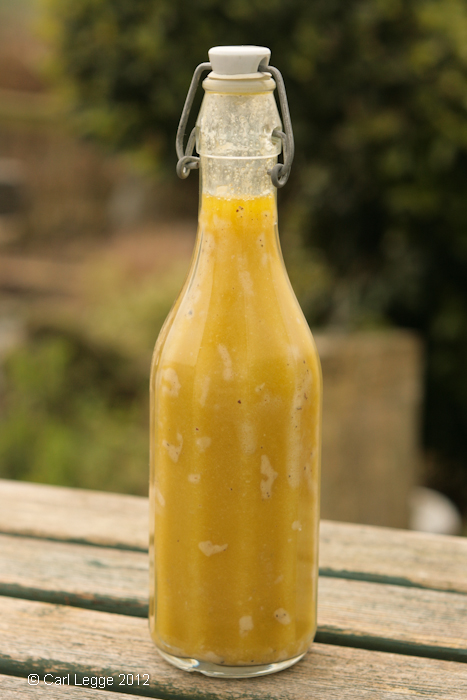 Writer and permaculture enthusiast Emma Cooper & her husband Pete came to us for a very enjoyable visit last year. We had lunch which included roast chicken, roasted pumpkin sourdough bread and a foraged salad.
Emma asked me afterwards for the method for making the dressing. It's taken me a while, but here's the recipe for the basic vinaigrette I made.
If there'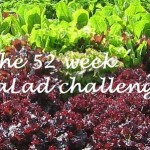 s interest, I'll blog some more salad dressing recipes for the 52 Week Salad Challenge I'm taking part in.
The aim is to have home-grown or foraged salad every week of the year.
A good choice of dressings help to make the most of the harvest.
The word comes from the French for 'sour-wine' – 'vin-aigre'. The essence of the dressing is the vinegar or citrus juice flavours the leaves. You combine the vinegarwith oil to help it 'stick' to the salad ingredients.
If you're interested to know how to make this, read on… Continue reading »